Micro Dermal Roller
Regular price
Sale price
RM 178.00
Unit price
per
Sale
Sold out
Boost collagen and elastin production with the LAMAV Micro Dermal Roller (0.3mm). With 540 micro needles, this facial tool helps to promote clearer, brighter, more evenly toned skin. When gently rolled across the surface of the skin, it creates tiny micro-wounds or 'pathways' which helps enhance the healing process and increases the rate at which collagen and elastin are produced by boosting cellular turnover. It also enhances the absorption of bio-actives by allowing products to penetrate more deeply. As a result, the skin appears brighter, tighter and smoother—and over time, it helps to improve the visible signs of skin ageing including fine lines, wrinkles and pigmentation.
Bio-Actives
NA
Usage
For best results, use 2–3 times per week. We also recommend replacing your roller after 10–12 uses. Step 1 : Wash and dry your hands thoroughly. Step 2 : Thoroughly cleanse your face (or the area you are treating) with your LAMAV Cleanser and pat dry with a soft towel. Step 3 : Remove your Roller from the packaging and run it under hot water. Once dry spray the entire wheel of the roller with an alcohol solution spray (this can be purchased at your local pharmacy) ensuring it is fully disinfected. Once the alcohol spray has dried the roller is ready to use. Step 4 : Gently roll the Roller over the area you wish to treat 4-5 times horizontally, 4-5 vertically, 4-5 times diagonally to the left, and 4-5 times diagonally to the right, as illustrated. Avoid eyes and lips. After rolling, the area will become red and you may experience mild discomfort, this is normal. Step 5 : Apply your LAMAV Booster, Serum and Moisturiser.
Ingredients
The Micro Dermal Roller (0.3mm) is made from fine titanium alloy.
Results
Refer to the brochure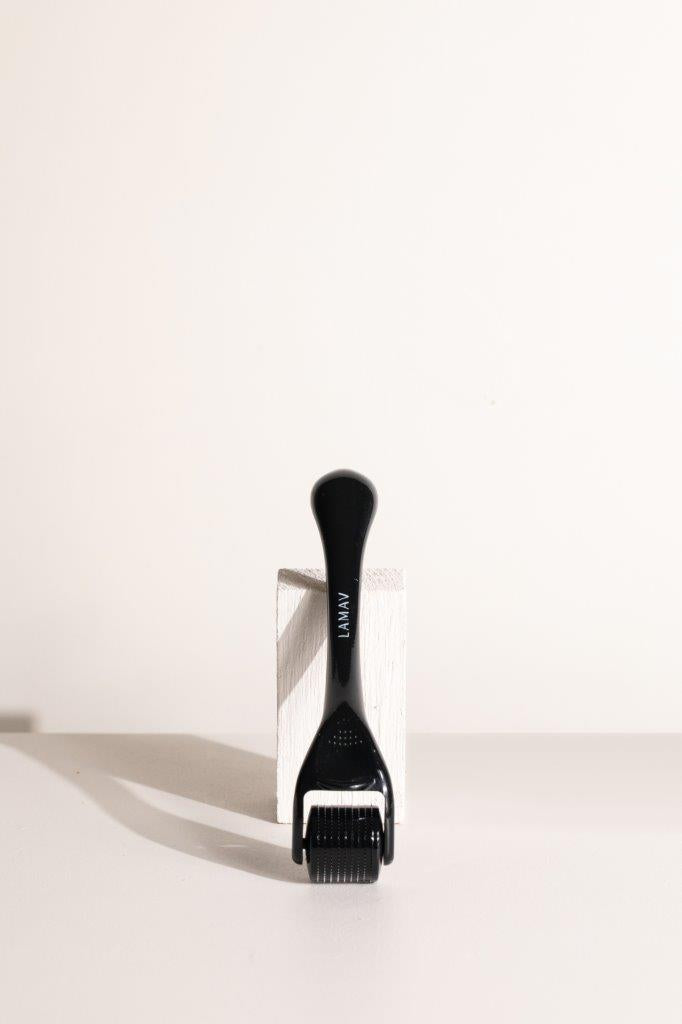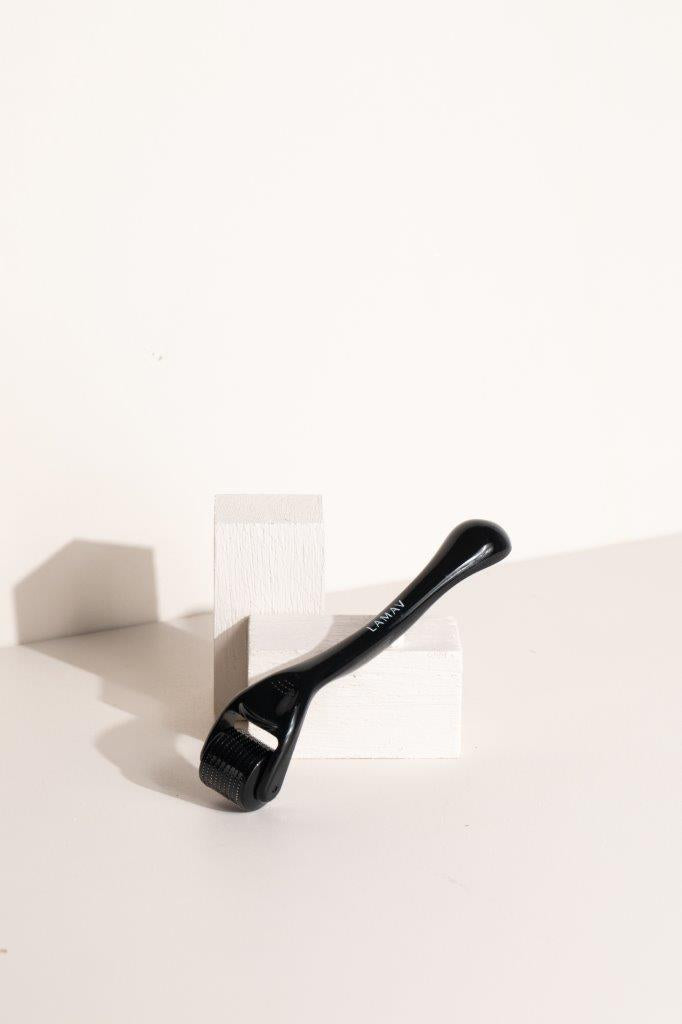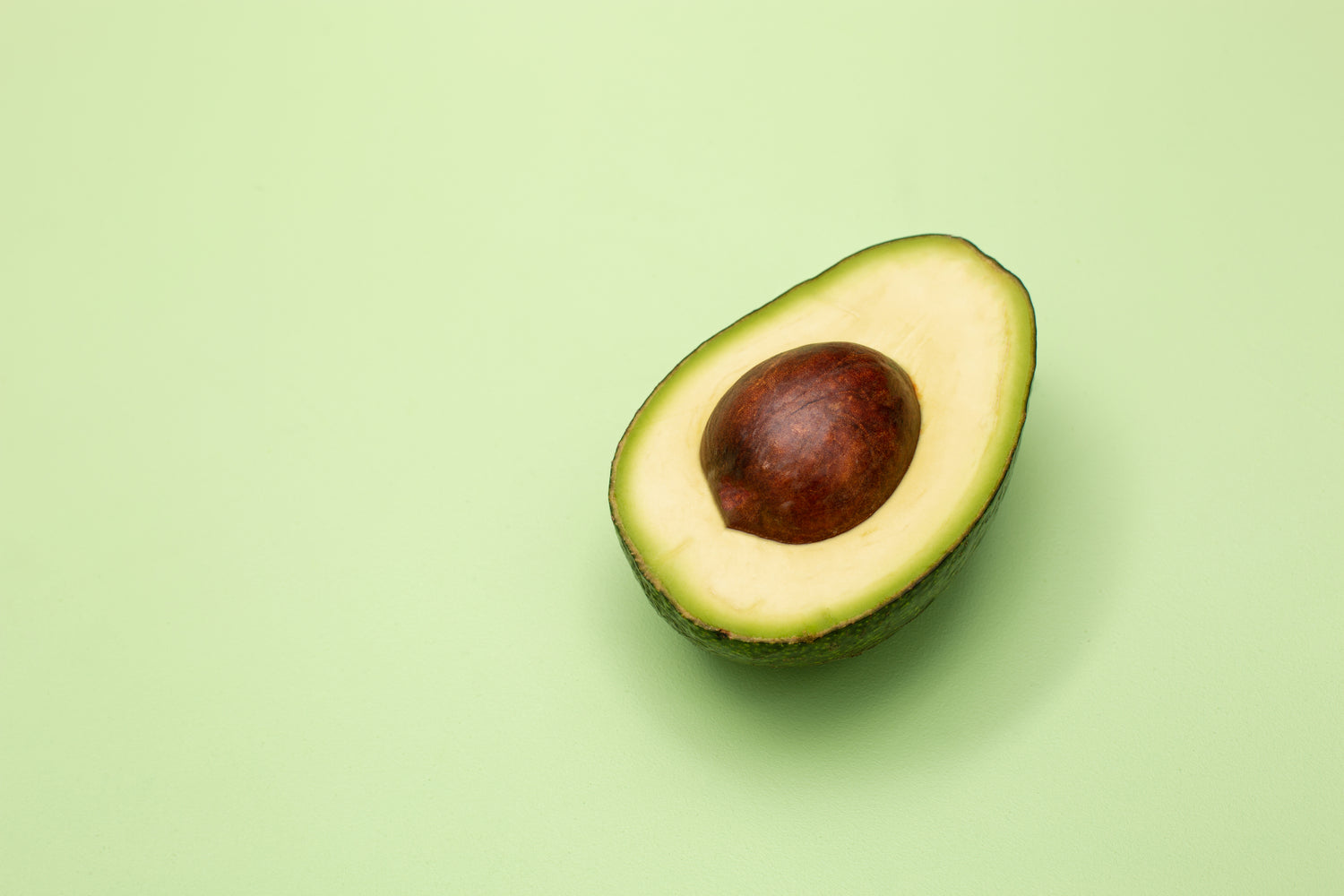 Ingredient Highlight: Avocado
This green superfood is in fact a fruit. Rich in healthy fatty acids essential for beautiful skin, avocados are full of vitamin E, vitamin C, moisturizing monounsaturated fatty acids as well as powerful antioxidant carotenoids. All these wonderful ingredients work together to
prevent and minimize fine lines and wrinkles, to moisturize your skin and to keep it firm and young.